COMMUNITY
SATELLITE PROJECT
LISTEN HERE ︎︎︎
This project was produced during an
Artica Svalbard residency
in April 2022 and was organised around a series of conversations with scientists and locals all of whom are involved in sending, receiving and listening to signals from Svalbard.
Located at 78 degrees latitude, the Svalbard Arctic Archipelago is the site where many technical infrastructures converge both above and below ground. Historically these were primarily coal mines and weather stations but today they are more likely to take the form of signal communications and remote sensing systems as well as scientific research stations and of course the Global Seed Vault.
How might we attune ourselves to the transmissional geographies of climate change and also relay knowledge about such changes?
What kinds of signals is Svalbard sending us today?
Guided by these questions I set out to document and record some of the telecommunications infrastrustures that dot this remote landscape and listen to the stories and experiences that are attached to these transformative cyrospheric ecologies. These include:
---
Svalbard Satellite Station
or SvalSat the world's largest ground station for downloading data from NASA, NOAA, ESA,
Hinode
satellites etc.
Svalbard Undersea Cable System
a twin submarine communications cable which connects Spitsbergen island to mainland Norway. The two optical cables connect Harstad to Breivika in Andøy and Breivika to Hotellneset near Longyearbyen in Svalbard.
Kjell Henriksen Observatory
(KHO)
an optical observatory which is the world's northernmost aurora station, located at 78 degrees North on Svalbard.
EISCAT
(European Incoherent Scatter Scientific Association)
which operates three incoherent scatter radar systems, at 224 MHz, 931 MHz in Northern Scandinavia and one at 500 MHz on Svalbard, used to study the interaction between the Sun and the Earth as revealed by disturbances in the ionosphere and magnetosphere
Isford Radio
a historic radio and weather station established in 1933 which was burned to the rgound during WWII. After it was re-built many scientific experiments took place here, including the testing of the iridium or satellite phone.
Svalbard Amatør Radio Klubb
(SARK)
with its club station locator JQ78tf. Recently Svalbard has also been added as a new destination by SOTA, the
Summit on the Air association
where radio operators install their mobile anntenas and communicate with others from the hieghts of a mountain peak.
Polish Polar Station
is located at is Isbjørnhamna in Hornsund, on Spitsbergen isnland in the Svalbard archipelago. The research station has operated since 1957.
---
The Community Satellite Station was produced in collaboration with
Artica Svalbard
,
OCA Norway
and the Toronto Biennial of Art.
Assistance from Charlotte Hetherington, Artica Svalbard Director and Lisa Bøen who is the Studio and Residency Co-ordinator as well as cinematographer Henry Bradley.
See also
SIGNALS FROM SVALBARD
a documentary film (in-progress) produced by Schuppli, 2022-23.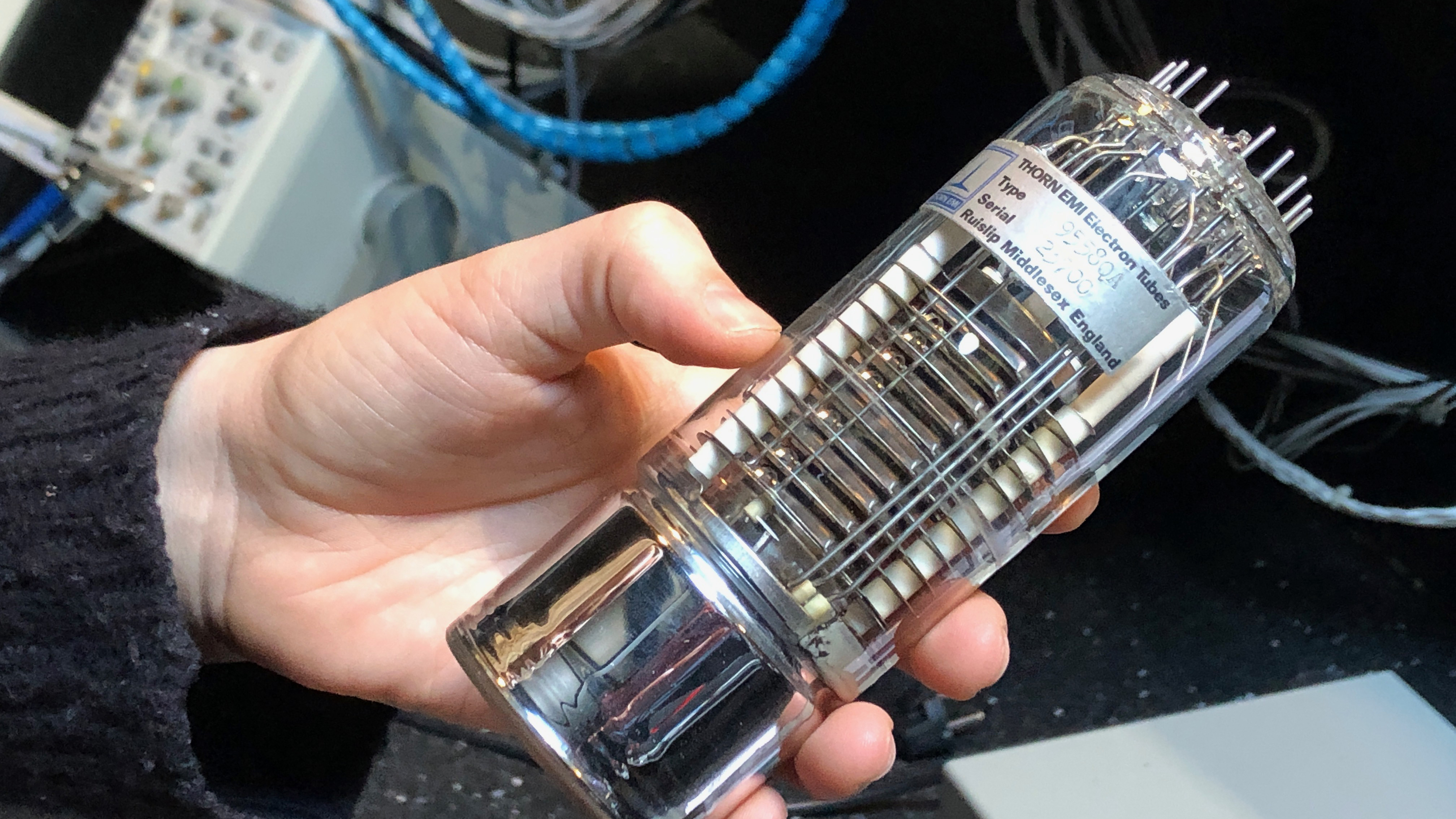 Susan Schuppli in conversation with:
Maja-Stina Ekstedt
(left) is the first female director of SvalSat, the world's largest and most northerly satellite ground station located on Platåberget near Longyearbyen, Svalbard. It is here that all NASA Landsat data is downloaded. Interview 37:51 mins.
Katie Herlingshaw
(right) studies arctic geophysics especially the aurora and the ionosphere.
She is based at The University Centre in Longyearbyen, Svalbard (UNIS) where she is completing her post-doc. Interview 22:46 mins. Interview 44:18 mins.
Maaike Groeneveld (left)
is the
Station Manager at Isford Radio, a coastal weather and radio station located at Kapp Linné on the island Spitsbergen, Svalbard built in 1933. Interview 10:50 mins.
Solveig Anna Torvaldsdottir
(right) is an amateur radio enthusiast who summits peaks with her mobile antenna. She is active as JW5MUA / QRV on HF Bands or QSL direct to JW5MUA with SAE+3 USD. Interview 22:46 mins.
Oskar Glowacki
(left) is a
climate scientist based at the
Institute of Geophysics, Polish Academy of Sciences
in Warsaw. Dr. Glowacki studies glacier-ocean interactions using cryoacoustics methods at marine terminating glaciers. His acoustic arrays are deployed in Hornsund fjord, Svalbard near the Polish Polar Station. Interview 57:28 mins.
Collaborators:
•
International Partnership for Acoustic Monitoring of Glaciers
(IPAOMG)
• Dr. Grant Deane, Dr. Dale Stokes, Hayden Johnson -
Scripps Institution of Oceanography, University of California San Diego
•
Dr. Mandar Chitre, dr Hari Vishnu - National University of Singapore
•
Dr. Mateusz Moskalik - Institute of Geophysics, Polish Academy of Sciences
Links:
•
The Underwater Sounds of Glaciers
(2019)
•
The Intensity, Directionality, and Statistics of Underwater Noise From Melting Icebergs
(2018)
•
Quantifying Iceberg Calving Fluxes with Underwater Noise
(2020)
•
Hearing the Under-sea Whispers of a Warming Climate
(2020)



Listen to Oskar Glawacki's recording of underwater glacier noise in Hornshound Fjord

︎︎︎
WORKS