The video installation located in Council Chambers explores the tensions and issues around urban development and land use through a series of short takes which are at times humourous, sometimes poignant and perhaps even absurd. The setting for the project suggests that the relationship between government, business and citizens is often rooted in controversy and suspicion. Casting ordinary people, each video take presents viewers with a different approach to the subject matter.

Produced for "Probing into the Distance" CAFKA, Kitchener, 2003.

Description: Single-channel video with interactive audio, 45 mins.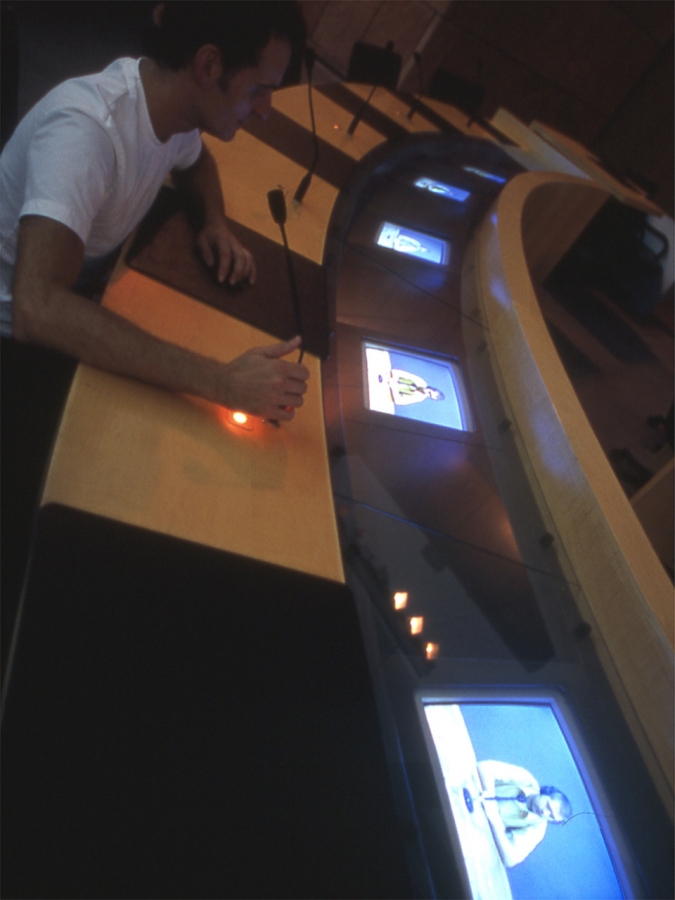 WORKS