A selection of postcards from an on-going archive displayed in reverse that were mailed from Expo 67 in Montreal Canada.
How do these vernacular expressions and experiences of the World's Fair, a defining moment in Canada's cultural and political imaginary, intervene in the nation building narratives projected by the festival; which was itself set against a background of tumultous political events both domestically and globally.
See also:
Exposé 67
: Special Issue on Expo 67." Ed. Schuppli, Winter Edition Vol. 2-22. Saskatoon:
Blackflash
, 2004-05.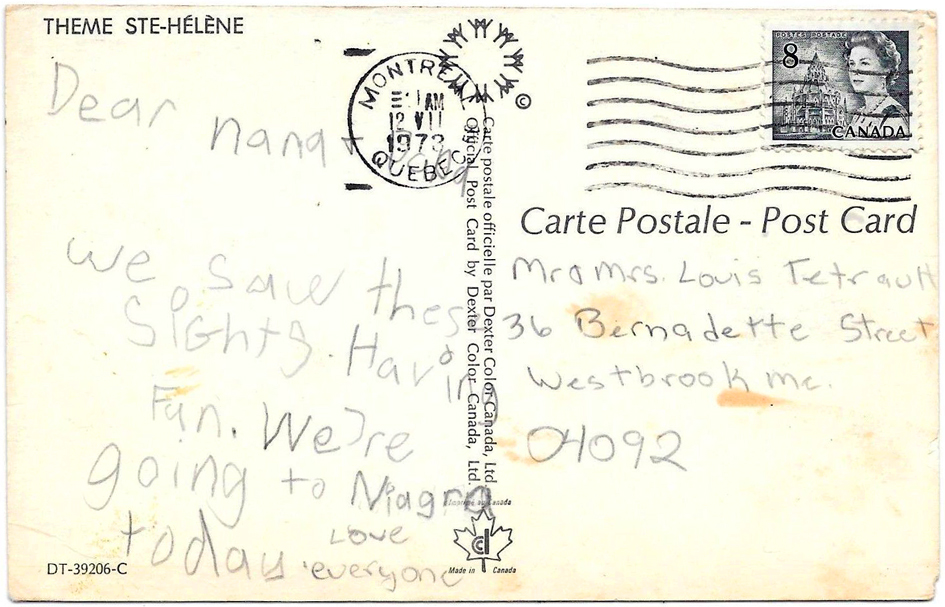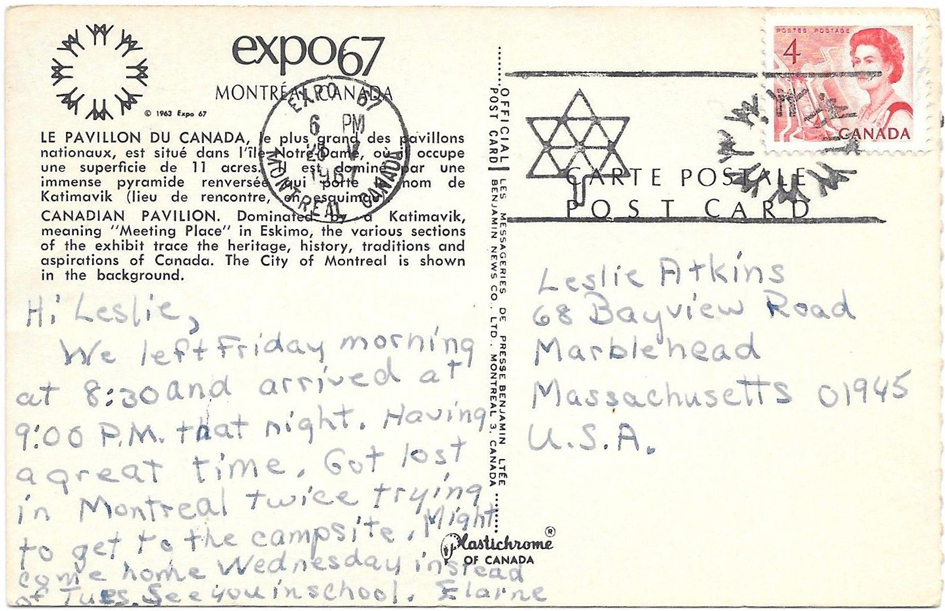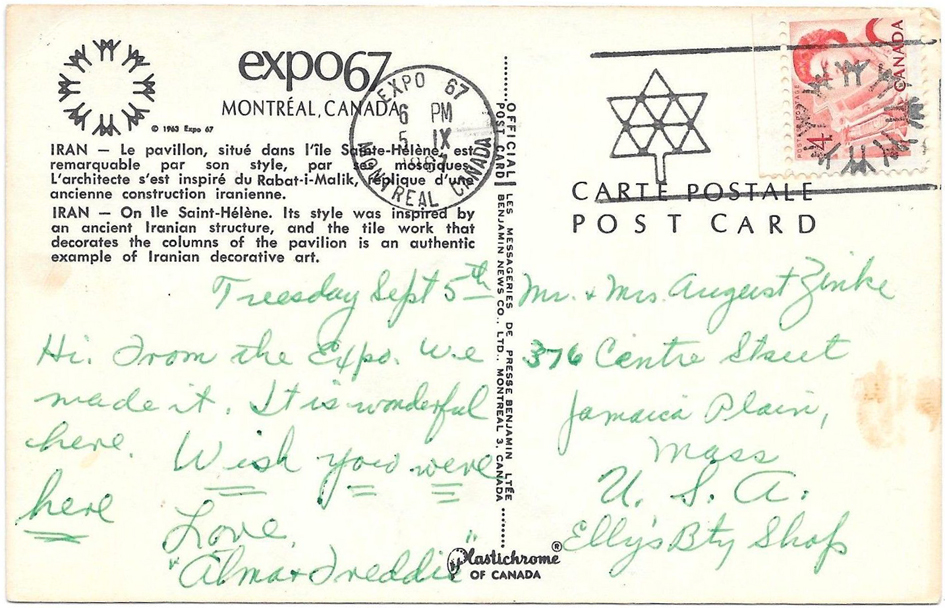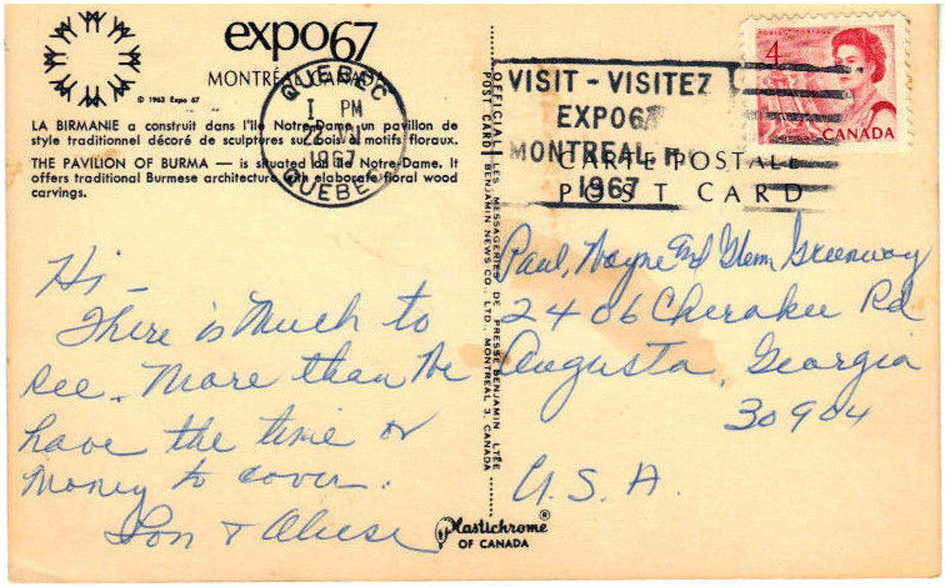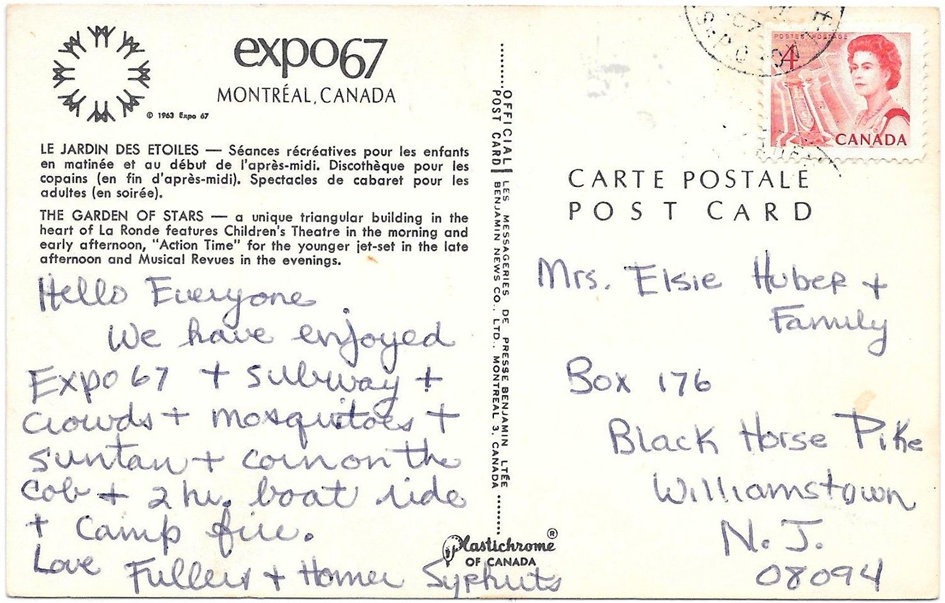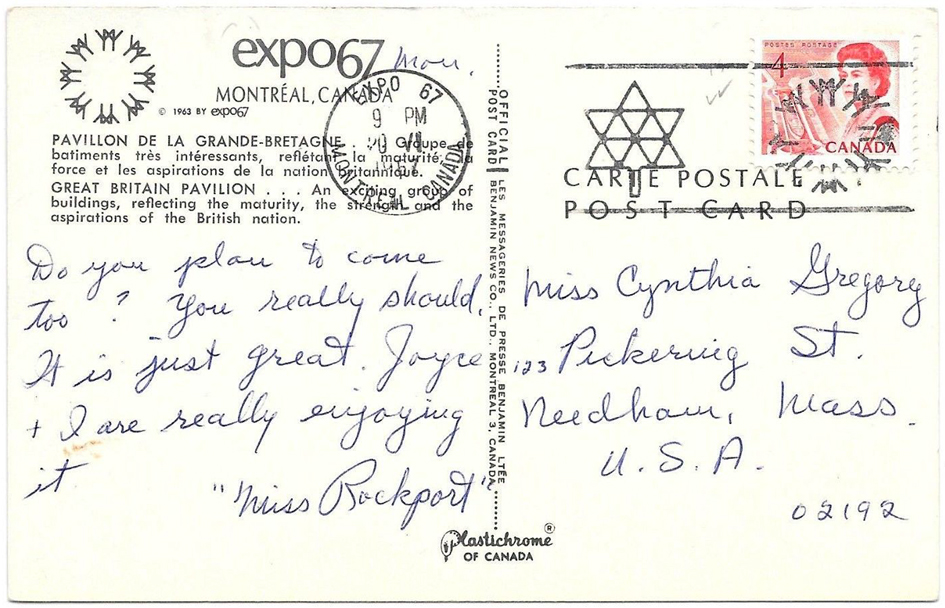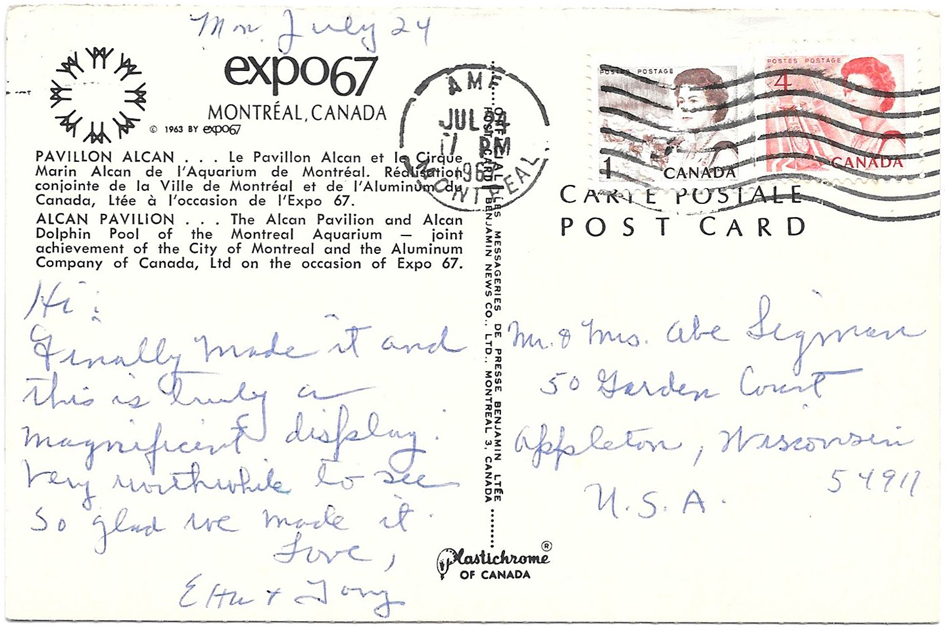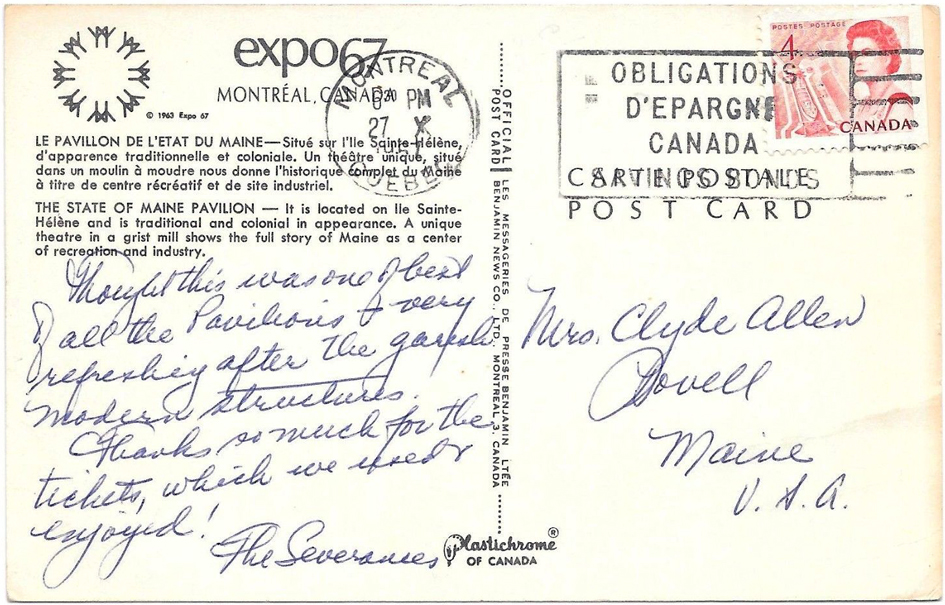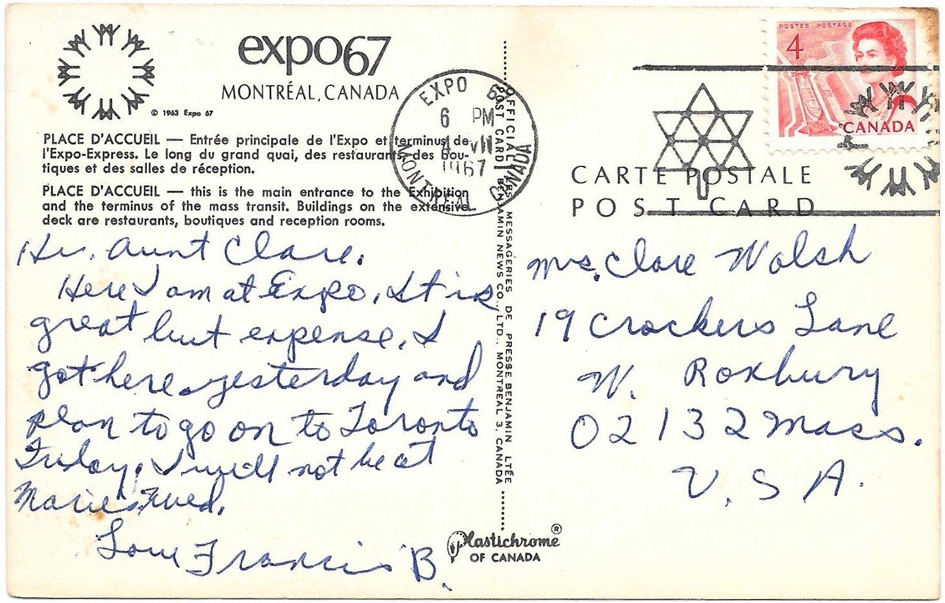 WORKS