You're walking alone on campus, what can you do to walk safer?
A mulit-sited public art project designed to address the public violence against female students on North American university campuses. Produced in conjunction with the University of Washington Women's Center.
Description: Six back-lit Duratrans photographs mounted in various transit shelters on campus. "Walk Safer" tip cards distributed on city buses and throughout the university.
Washington State Art in Public Places Program, Seattle, USA, 1994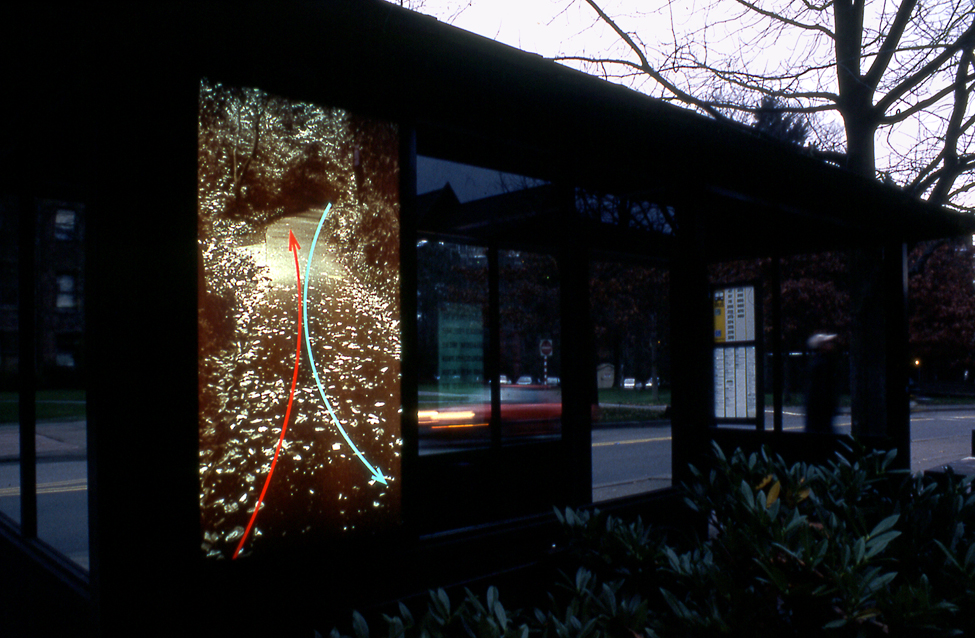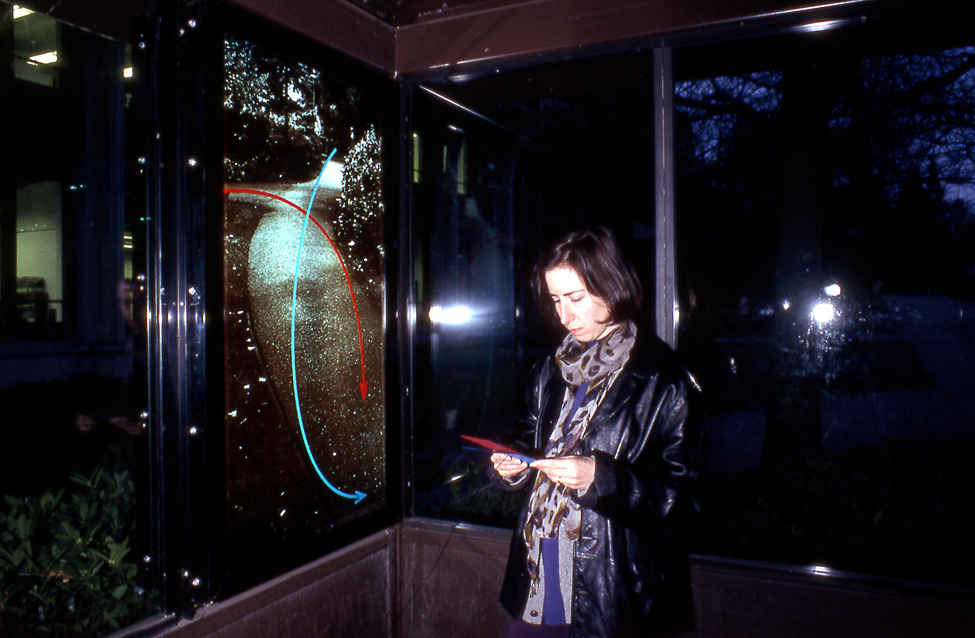 WORKS